We explain what company vision is, and the difference with company mission. In addition, we discuss its importance, provide examples, and more.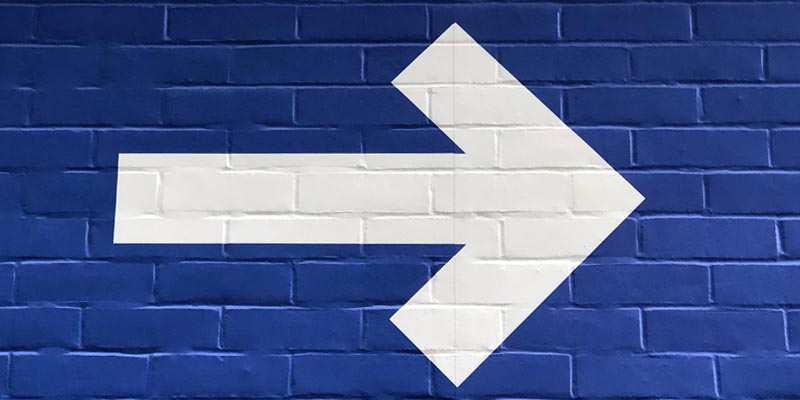 What is company vision?
Company vision is the set of criteria that guides an organization towards its goals and long-term direction. It is the way or path for a company to follow in order to fulfill its mission.
A company's vision is a clear, attainable, ambitious statement aligned with corporate values. The vision statement allows employees to understand where the company is heading and how they should focus their daily work.
KEY POINTS
Company vision is the path a company should follow to achieve its goals.
The vision is defined in a brief statement and is part of the organizational culture that is transmitted to all employees.
The mission, vision, and values of a company determine its identity and purpose.
Difference between mission, vision and values
A company's vision is the main criteria that form the basis of an organization, along with its mission and values. These criteria may have different meanings, but in business practice they are interrelated and provide a summary of a business' definition and essence.
A company's mission is a summary of its purpose for being: every company seeks to satisfy a need, in addition to generating profits. For example: A car manufacturer's mission could be: "To transform the way people drive cars."
A company's vision is the guide that drives the company's activity and motivates employees towards long-term goals. The vision statement should communicate, in a realistic and concise way, what the company wants to be like in the long-run. For example: A car manufacturer's vision could be: "To be the leaders of the national industry and stand out for manufacturing automobiles with advanced technology that contribute to creating a lower environmental impact."
Company values are the ethical and moral principles at the core of the organizational culture, which give a company its identity. For example: A car manufacturer's values could be: transparency, innovation, inclusion, creativity.
Importance of company vision
Defining a company's vision is important because it guides its activity and gives meaning to short and medium-term objectives. It is a brief and clear statement that impacts the way people perceive the organization.
For the vision to convey what the company wants to be like in the long-run, it must express clear and achievable goals, and must effectively communicate the company's competitive advantage and hallmark.
The vision should answer questions such as:
What kind of company do we want to be in the future?
How do we want to be recognized in 10 years?
Who do we manufacture our products for?
How do we want the company to contribute to society?
Examples of company vision
Some examples of company vision are:
American Express' company vision. "To provide the world's best customer experience every day."
Autodesk company vision. "To help people imagine, design, and create a better world."
Bimbo's company vision. "To become the best baking company by being the favorite supplier of our customers and an excellent organization to work in".
Chevron's company vision. "To be the global energy company most admired for its people, partnership and performance."
Ferrari's company vision. "Italian Excellence that makes the world dream".
Google's company vision. "To provide access to the world's information in one click."
Ikea's company vision. "To create a better everyday life for many people."
Juan Valdez Café's company vision. "To be the most recognized and admired Colombian brand in the world, offering an authentic and superior experience around Premium Colombian Coffee."
Microsoft's company vision. "To help people and businesses throughout the world realize their full potential."
Spotify's company vision. "To be a cultural platform where professional creators can break free of their medium's constraints and where everyone can enjoy an immersive artistic experience that enables us to empathize with each other and to feel part of a greater whole."
References
Related articles: