We explain what a business idea is and how it can be developed. In addition, we discuss its importance and provide examples.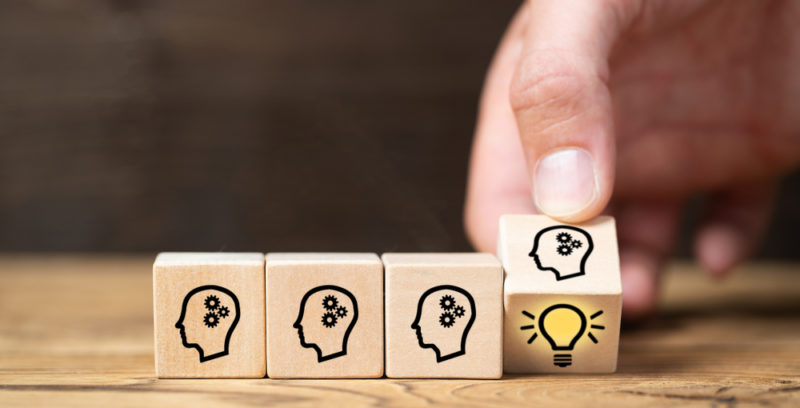 What is a business idea?
A business idea is a commercial proposition that implies a solution or contribution to societal or environmental problems. It is the starting point for creating a company and defining its objectives.
For example: creating a free market space that promotes responsible consumption through second-hand clothing. This is a way to avoid the overproduction generated by the fast fashion industry, one of the most polluting and cruel industries on the planet.
A business idea becomes more concrete and realistic with the creation of a business model, that is, by defining how the company will provide a solution or contribution through its business activity, be it goods or services, and how it will generate profits to survive.
For example: a digital platform that allows the exchange of second-hand clothes. The service consists of connecting people who match their searches: a person who offers a certain garment and another who wants to buy one with the same characteristics.
Once the creation of the business is defined, there are several steps to follow depending on the type of organization, the sector, and the market in which it will operate. A business plan is a tool common to all companies which serves to implement the startup idea and the business model. Its purpose is to guide and direct the organization towards its objectives.
KEY POINTS
A business idea proposes a solution or improvement that satisfies a need.
It is the preliminary step to developing a business and implies a solution to a social or environmental problem.
It should not only be an original idea but also provide a solution or contribute to positive change.
How to develop a business idea
There are multiple ways to develop a business idea, but broadly speaking, it should answer questions like:
What need does the product or service seek out to solve or satisfy?
What target market is the product or service aimed at?
What is the competitive advantage of the product or service as compared to existing ones in the market?
How do we want the brand to be recognized?
Some steps to effectively develop a business idea are:
Detect a need. The idea arises when the existence of a need that could be satisfied is identified.
Identify the customer. It is necessary to have a clear idea of who may satisfy a need, that is, the target audience that will want to acquire the product or service.
Study the market. It is necessary to analyze whether there are direct or indirect competitors, measure the strengths and weaknesses of the business, among other data that involve market research. Afterwards, the idea may need to be adjusted or modified in order to be implemented.
Structure the idea. It is necessary to design the organization chart of the essential work team and list the resources required to implement the idea in real terms.
Test its impact. It is useful to conduct a study to test the business idea, and check if it is realistic and sustainable. For example: In a focus group, a representative group of potential customers is gathered to ask them questions, observe their reactions to stimuli, or debate certain issues.
Importance of a business idea
A business idea is key to start planning an organization. The most important thing is not only that the idea is original, but that it provides an effective solution to a problem or daily task and generates profits or manages to be self-sustaining.
A business idea may be very innovative and eye-catching, but in order to be successful it should make everyday tasks easier, solve a problem or contribute to positive change. Otherwise, it would just be a good idea, with no concrete impact on people's lives and the environment.
References
Related articles: