We explore the life and works of William Shakespeare. In addition, we discuss his main characteristics, and death.
Who was William Shakespeare?
William Shakespeare, known as the "Bard of Avon", was an English playwright, poet, and actor from the Elizabethan era, regarded as the foremost writer in the English language and one of the greatest and most celebrated in world literature.
His works have been translated into every living language, and today continue to be published and reproduced worldwide more than ever before.
Shakespeare's body of work, consisting mostly of plays and poetry, is deemed central in Western literary canon, along with works by poets such as Dante Alighieri, Miguel de Cervantes, Charles Dickens, and Leo Tolstoy.
While he was acclaimed and praised in his own time, it was during the 19th century that his popularization truly flourished, particularly with the Romantic poets, who revered his genius and sought inspiration in his writings.
Shakespeare's work has been revisited and reinterpreted by artistic movements across the globe, each adapting his timeless narratives to the context of their own time. His unique and universal characters have served as inspiration for artists of all kinds, and have been the focus of both psychoanalytic and anthropological studies.
Biography of William Shakespeare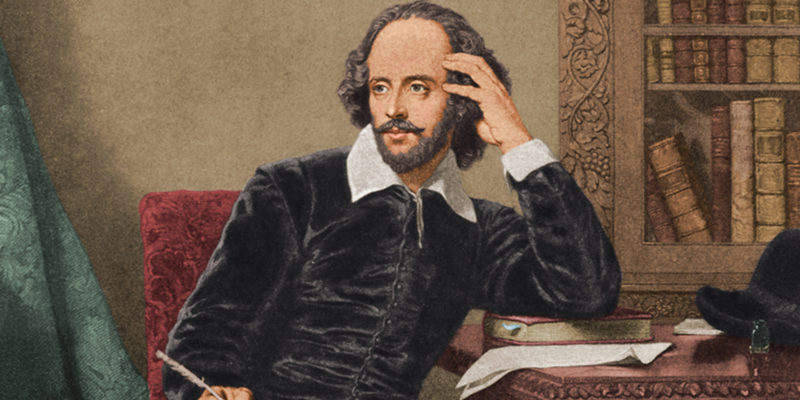 William Shakespeare was born in Stratford-upon-Avon, England, in 1564. Although the exact date of his birth is uncertain, records state he was baptized on April 26, 1564.
William was the third of eight children to John Shakespeare (whose last name could be spelled Shakespere, Shaksper, or Shakespeare, due to lack of orthographic standardization) and Mary Arden, who came from a noble family.
At the age of 18, he married Anne Hathaway, aged 26, and they had three children together: Susanna, and the twins Hamnet and Judith. Tragically, his son Hamnet died at the age of 11.
Lord Chamberlain's men
Shakespeare was co-owner and principal playwright of a well-known playing company called Lord Chamberlain's men, named after its patron as was customary for groups of artists at the time.
The company was so successful that King James I took it under his patronage, and from then onward became known as the King's men.
The Globe Theater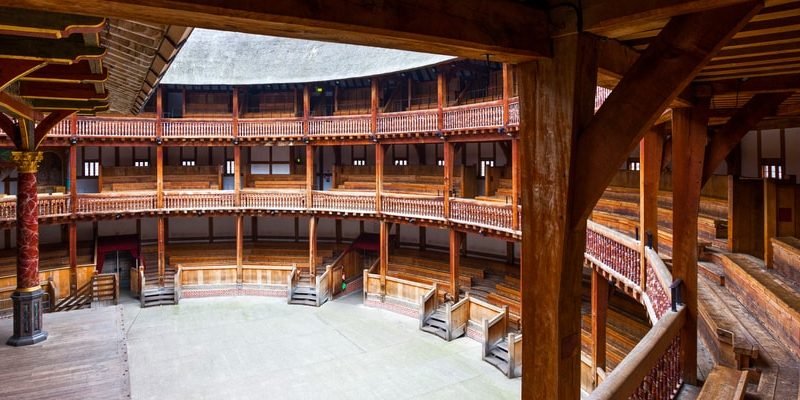 The Globe was the theater where Shakespeare's plays were performed and where his troupe of actors was based. Built by Peter Street in 1599 on the banks of the River Thames, it hosted performances only during the summer months.
It was at the Globe that Shakespeare first performed his most famous plays. However, it burned down in 1613, rebuilt thereafter, and ultimately demolished in 1644 due to the pressures of Elizabethan Puritanism, which frowned upon theatrical performances.
In 1997, The Globe was reconstructed in the style of its original architecture, situated only 200 meters from its original location.
Death of Shakespeare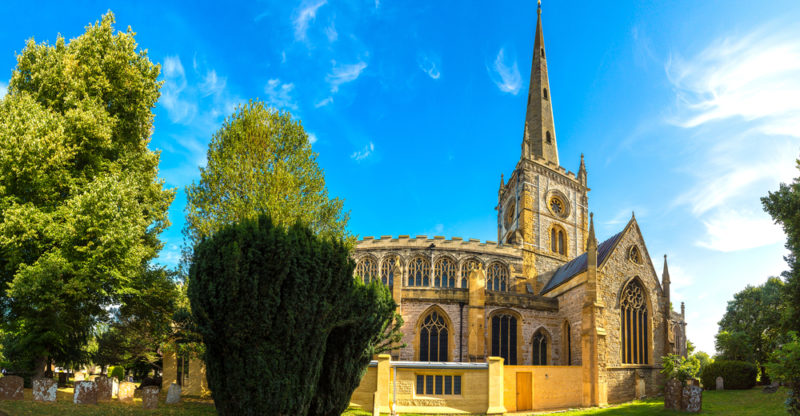 Shakespeare died on April 23, 1616, due to complications associated with excessive drinking. Later investigations, however, indicate that the bard may have succumbed to cancer.
His remains were buried in the Holy Trinity Church in Stratford-upon-Avon, where his family had a funerary monument erected in his honor.
William Shakespeare controversy
The authorship of certain plays ascribed to Shakespeare has been contested by a small minority of scholars who suggest the plays may actually have been the works of Francis Bacon or Christopher Marlowe, among many others.
A fringe theory holds that Shakespeare would have been nothing but a pseudonym or, at best, a "front man" who would have claimed authorship of the plays written by a group of authors or some other playwright who might have preferred to avoid trouble with the court.
Major works of Shakespeare
Shakespeare's greatest works belong to the theater. His plays are divided into tragedies (historical and fictional dramas) and comedies. The complete list of Shakespeare's plays is as follows:
Tragedies. Mostly based on historical themes or elaborations of popular stories. Shakespeare's major tragedies are:
Titus Andronicus (1594)
Romeo and Juliet (1595)
Julius Caesar (1599)
Hamlet (1601)
Othello (1603)
King Lear (1605)
Macbeth (1606)
Comedies. Greater in number, comedies often drew upon the Greco-Roman tradition or farcical elements. Shakespeare's major comedies are:
The Comedy of Errors (1591)
The Two Gentlemen of Verona (1591)
A Midsummer Night's Dream (1595)
The Merchant of Venice (1596)
Much Ado About Nothing (1598)
As You Like It (1599)
Cymbeline (1610)
The Tempest (1612)
The Taming of the Shrew (date unknown)
Characteristics of Shakespearean theater
Shakespearean theater is characterized by a high level of linguistic interplay between characters, both in tragedies and comedies, which is evidence of an exceptional writing skill.
The main themes, as in much of the theater at the time, revolve around love, redemption, human passions (jealousy in Othello, for instance) and above all, the relationship with political power and authority.
Key to this was the role of the jester or fool, who Shakespeare often used to voice the politically incorrect opinions and views he wished to express.
In the case of his historical dramas, Shakespeare succeeds in recreating celebrated figures from the Greco-Roman historical tradition, delving into their emotions and moral dilemmas and thus offering a reinterpretation that transcends mere events.
Shakespeare's poetry
Shakespeare's poetry is predominantly composed of sonnets, with a few long narrative poems of a more mythological nature. He allegedly valued his poetic facet the most, and wished to be remembered for it rather than, ironically, his dramatic works.
His sonnets are particularly accomplished, with some of them appearing in plays such as Love's Labour's Lost. There has been much speculation about the love sonnets and their mysterious dedications, but no evidence truly ascertains this.
Lost works of Shakespeare
Shakespeare is credited with works written in collaboration with playwright John Fletcher, such as Cardenio, inspired by a passage from Cervantes' Don Quixote, and The Two Noble Kinsmen of 1613.
Importance of Shakespeare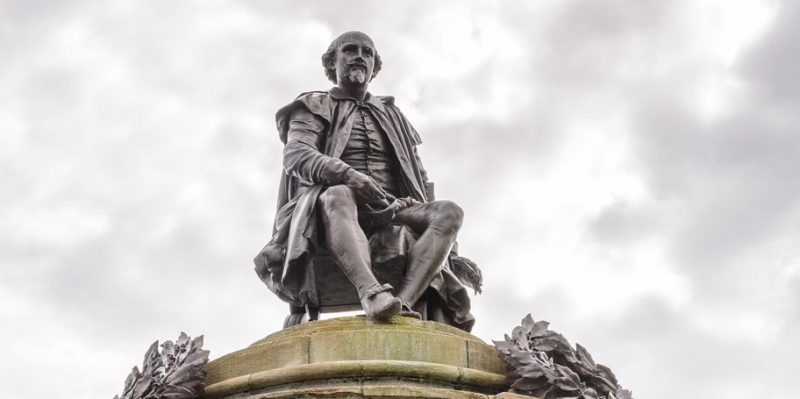 Shakespeare is regarded as the greatest writer in the English language and the founder of its literary tradition, just as Cervantes is to the Spanish-speaking world.
His imagery and characters are not only considered universal archetypes of Western thought, but have been reinterpreted and have served as inspiration for an infinite number of later plays, narrative and poetic works, paintings, operas, movies, and a gigantic array of other artistic and cultural forms, all reaffirming Shakespeare's unparalleled literary stature in Anglo-Saxon and world literature.
Explore next: