We explain what trade is, its origin, evolution and importance. In addition, we explore the types of trade, fair trade, and more.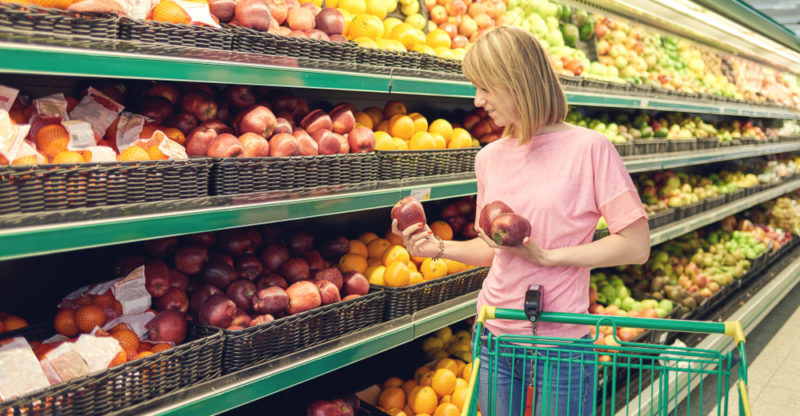 What is trade?
Trade is a for-profit activity that involves the exchange of goods or services between a producer (supplier) and a consumer (demander). The exchange or transaction takes place in the market, which can be either a physical or a digital space.
Trade is an activity encompassed within the tertiary sector of the economy, which satisfies the needs of final consumers, businesses or industries, through raw materials manufactured by industries in exchange for money.
The tertiary sector stands in contrast to the primary sector, characterized by raw material extraction, and the secondary sector, which is in charge of processing for the industrial sector.
KEY POINTS
Trade is an economic activity within the tertiary sector.
It allows the exchange of goods and services for money.
Fair trade is a business model that promotes a paradigm shift in the production and mass consumption system.
The principles of fair trade are: sustainable use of natural resources, production systems that minimize environmental impact, and the employment of labor under fair conditions.
History of trade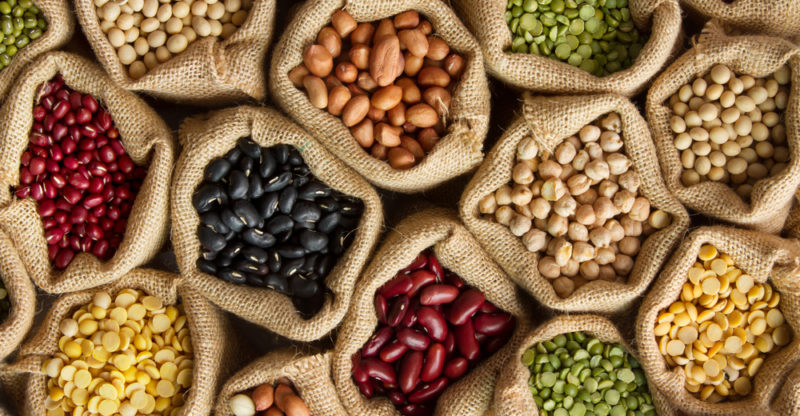 The origin of trade dates back to the Neolithic era of the late Prehistory, between 8000 and 5000 BC. During this period, humans began to engage in agricultural activities, which resulted in a radical change in their lifestyle.
Farming became the basis of food production, allowing humans to settle in communities to work the land. This marked a departure from their nomadic lifestyle, characterized by constant movement in search of food and shelter, to a sedentary lifestyle.
As human populations grew and expanded, so did cultivated lands, and animal husbandry was introduced. Surplus goods, food, and livestock were exchanged with neighboring communities, giving rise to the first commercial activities through barter: a direct exchange of one good for another.
With the introduction of currency as a means of payment around the 6th century BC, trade acquired a new mechanism, assigning symbolic value to goods and services, backed by metal coins like bronze or gold.
Other significant advances in technology that changed the course of human history include the steam engine, the railroad (expanding trade routes), and the advent of the internet and globalization, which brought about more rapid and radical changes to people's lives.
Today, trade is a global activity with virtually no boundaries, except for countries with closed economies. Market growth occurs simultaneously worldwide, and transactions are facilitated through various payment methods, currencies (both physical and digital), and delivery times and methods.
Importance of trade
Trade is a profit-making activity, i.e. it seeks to obtain a profit. The parties involved in trade, the seller and the consumer, seek to satisfy a need through exchange.
In the commercial exchange, both parties involved obtain a benefit: the seller earns profits to satisfy their needs, while the buyer acquires a good or service to satisfy a specific need.
The development of domestic trade strengthens a country's economy and contributes to the expansion of foreign trade. Commercial activity is influenced by several factors, including capital availability for investment, natural resources, and laws that stimulate and promote the development of domestic trade, among others.
Types of trade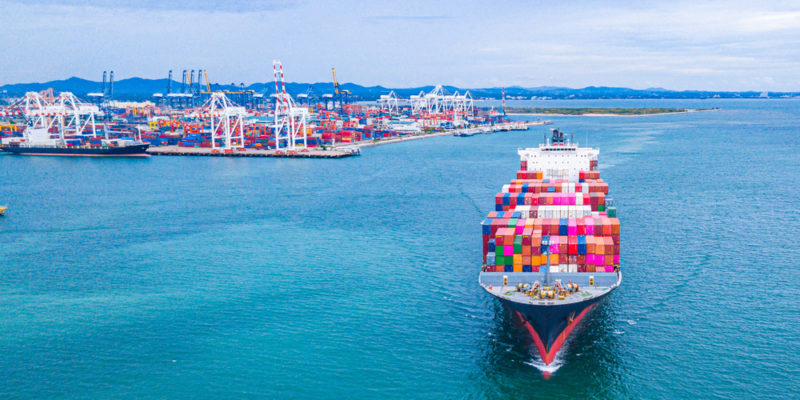 Trade may be divided into two broad categories, according to its scope:
Domestic trade. It occurs within a country's borders.
International trade. It occurs between two or more countries and is affected by each country's legislation and by international treaties.
In addition to its scope, the trade of products and services is directly related to technological advances, both for promoting the business and for logistics.
The main types of trade include:
Business-to-business (B2B). It involves corporate trade in large quantities or per unit between a supplier company and a client company.
For example: Technology company Intel provides both hardware products for device manufacturing and IT solutions services for different companies.
Business-to-Consumer (B2C). It involves direct trade between companies and end consumers.
For example: Walmart supermarket chain sells products from different suppliers to individuals.
Consumer-to-business (C2B). It involves direct trade between an individual and companies.
For example: A graphic designer selling works to an image bank platform like Shutterstock, which then retails those designs to individuals and other companies.
Consumer-to-consumer (C2C). It involves trade between individuals, both for used and new goods.
For example: An entrepreneur making ceramic pieces and selling them exclusively through social networks.
Wholesale trade. It involves bulk transactions between a company and smaller businesses.
For example: A wholesale supermarket chain selling to end consumers at one price, and offering reduced prices to retailers purchasing large quantities.
Retail trade. It involves the trade of products in small quantities or per unit between a store or seller and final consumers.
For example: A local coffee store providing in-store as well as take-out services.
Free trade agreements
Free Trade Agreements (FTAs) are agreements between two or more countries unifying the criteria of each region to reduce economic and tariff barriers to facilitate trade between them.
Examples of free trade agreements include:
Central American Common Market (MCCA).
Formed by Costa Rica, El Salvador, Guatemala, Honduras, and Nicaragua.
Caribbean Community and Common Market (CARICOM).
Formed by Antigua and Barbuda, The Bahamas, Barbados, Belize, Commonwealth of Dominica, Grenada, Guyana, Haiti, Jamaica, St. Kitts and Nevis, St. Lucia, St. Vincent and the Grenadines, Suriname, Montserrat, and Trinidad and Tobago.
Andean Community (CAN).
Formed by Bolivia, Colombia, Ecuador, and Peru.
Southern Common Market (MERCOSUR).
Formed by Argentina, Brazil, Paraguay, and Uruguay. Venezuela was a former member, but due to political and human rights issues was suspended as of 2017.
Central American Integration System (SICA).
Formed by Belize, Costa Rica, El Salvador, Guatemala, Honduras, Nicaragua, Panama, and the Dominican Republic.
African Economic Community (AEC).
Formed by Benin, Cape Verde, Ivory Coast, The Gambia, Ghana, Guinea, Guinea-Bissau, Liberia, Mali, Niger, Nigeria, Senegal, Sierra Leone, and Togo.
International organizations
Several international organizations oversee the establishment of trade rules and foster understanding among nations trading goods and services. Among the main organizations are the following:
World Trade Organization (WTO). Established in 1995 and headquartered in Switzerland, it is composed of 164 member countries. Its goal is to ensure smooth and free trade, intervene to settle disputes, and monitor trade policies between nations, among other functions.
Organization for Economic Co-operation and Development (OECD). Established in 1961 with offices in Paris, it comprises 38 member states. It aims to promote public policies in collaboration with governments that may contribute to equality, well-being, and people prosperity. In addition, it sets international standards and proposes solutions or improvements based on data obtained from various studies.
World Bank (WB). A global association of five groups, it was created in 1944 with offices in Washington D. C., United States, and is composed of 168 countries. It aims to reduce poverty and foster prosperity in developing countries.
Fair trade
Fair trade is a model of exchange of goods and services that advances the welfare, dignity, and rights of people, as well as environmental preservation. It is a business model that promotes a paradigm shift from the traditional production and mass consumption system, through actions such as:
Sustainable use of natural resources (especially non-renewable ones).
Production systems that minimize the negative environmental impacts.
Decent work.
Fair trade helps optimize resources, achieve production efficiency, and ensure responsible consumption. These are some of the measures that contribute to curbing the current consumption system, which leads to the depletion of non-renewable resources, overproduction, and the accumulation of untreated waste.
Understanding product and services traceability implies that companies disclose their production process in a transparent and integral manner. Raw material extraction from sustainable sources, the employment of workers under dignified conditions, and commercialization that advances the development of local entrepreneurs are among the actions that fair trade champions.
Related articles:
References
Reyes, K. (2022). Tipos de comercio electrónico (explicados con ejemplos). TiendaNube.
VanGrasstek, C. (2016). Historia y futuro de la Organización Mundial del Comercio. Organización Mundial del Comercio. WTO.
CEPAL, N. (2013). Comercio internacional y desarrollo inclusivo: construyendo sinergias. Cepal.